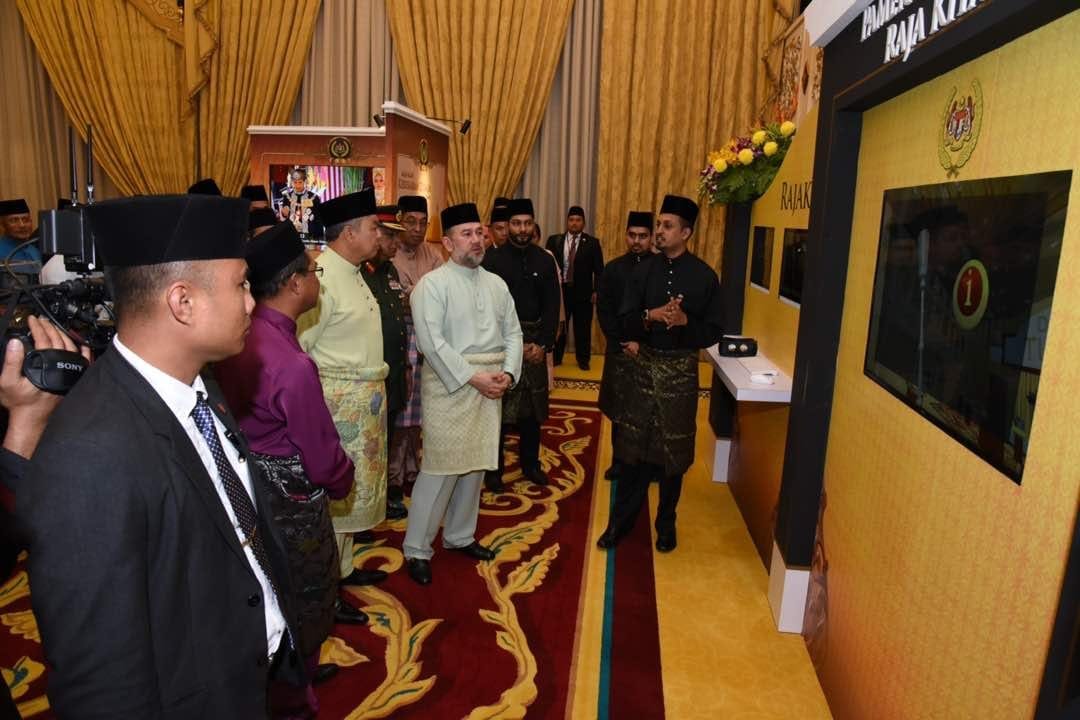 XR PROJECT - RAJAKU NEGARAKU
Under the banner of 'Rajaku Negaraku,' COEXRT embarked on a pioneering project to bring the regal experience of the Royal Museum of Malaysia (Muzium Diraja) to the fingertips of people nationwide, regardless of their location. Utilizing state-of-the-art Virtual Reality technology, we digitally recreated the royal exhibition held in conjunction with the Coronation of the 15th YDP Agong in 2017. Our immersive VR platform provides a unique opportunity to virtually explore the exhibition, showcasing the regalias and royal belongings in stunning detail. This virtual experience has been shared through numerous roadshows across the country, allowing people who couldn't physically attend the exhibition in Kuala Lumpur to be a part of this monumental event. With 'Rajaku Negaraku,' COEXRT has paved the way for accessibility and inclusivity in sharing our nation's rich royal heritage.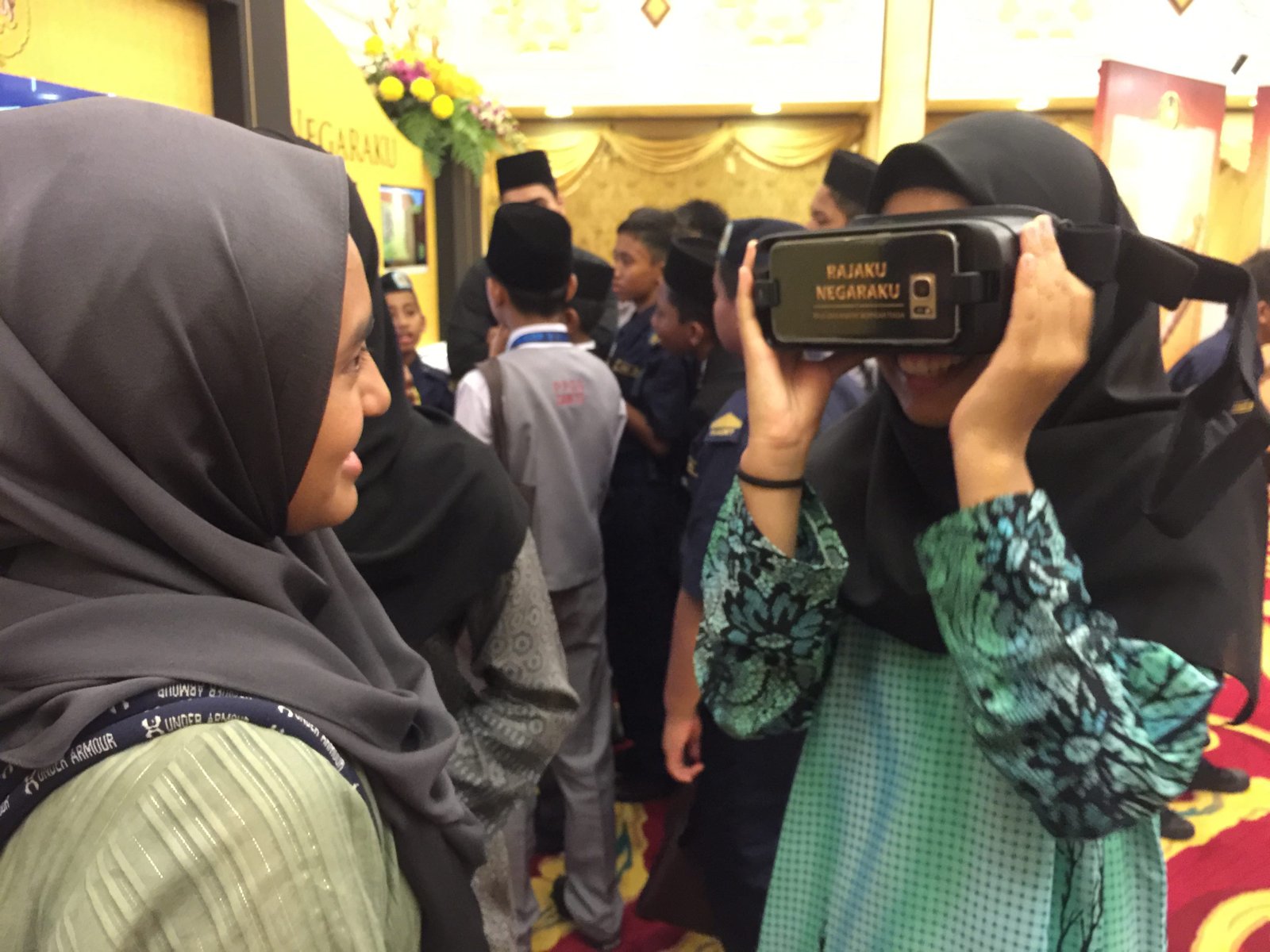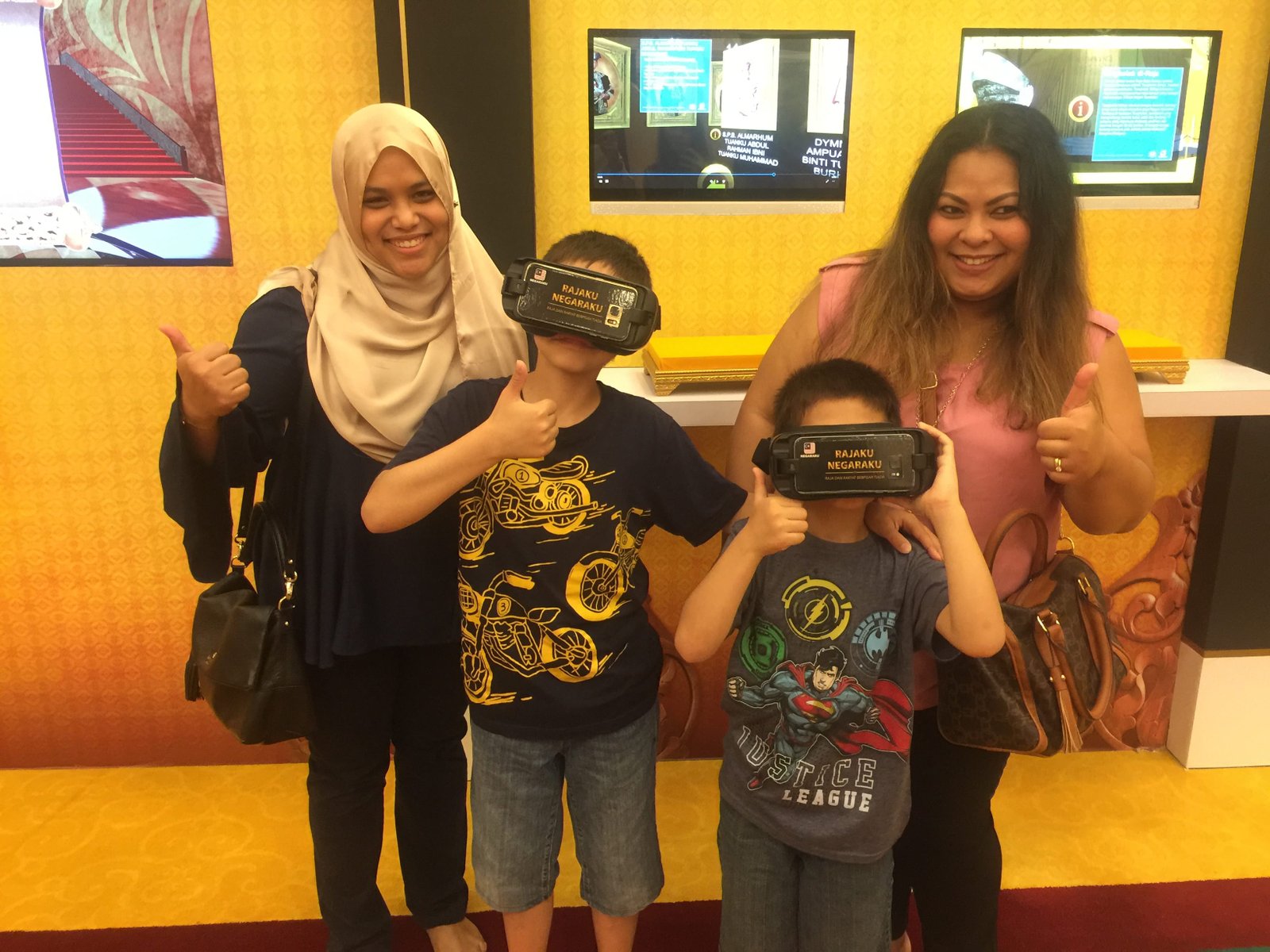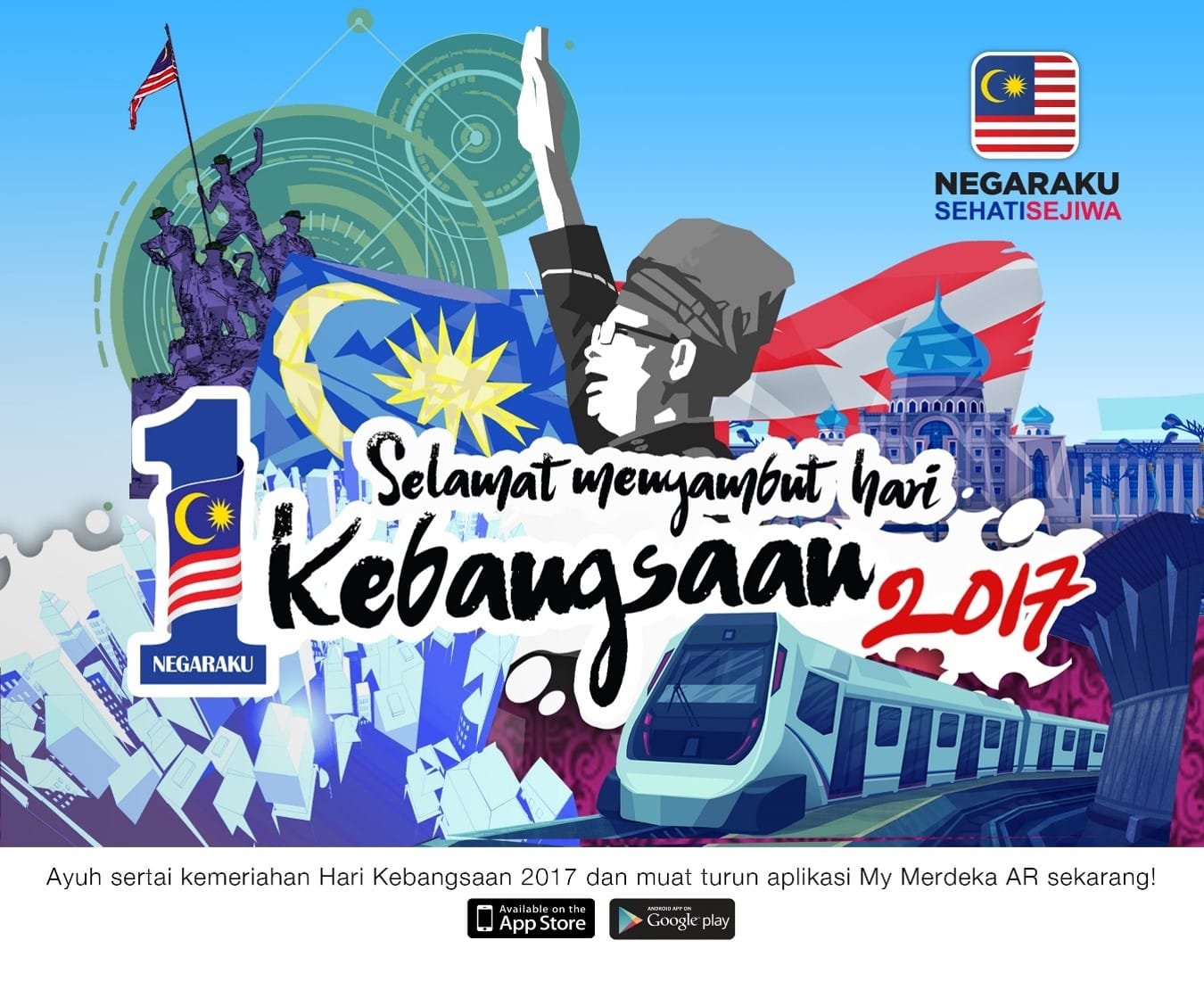 XR PROJECT – 60Th INDEPENDENCE DAY
In 2017, COEXRT embarked on an immersive Virtual Reality project to commemorate the 60th Independence Day of Malaysia. The project offered a unique opportunity to explore and understand the impact of the 24 initiatives introduced and implemented by the 6th Prime Minister of Malaysia, Dato' Seri Najib Tun Razak. Each project was brought to life in a detailed virtual environment, enabling users to experience firsthand the benefits these initiatives brought to the country. From infrastructure developments to social welfare programs, this VR experience provided an engaging and insightful perspective into the legacy of Dato' Seri Najib Tun Razak's leadership.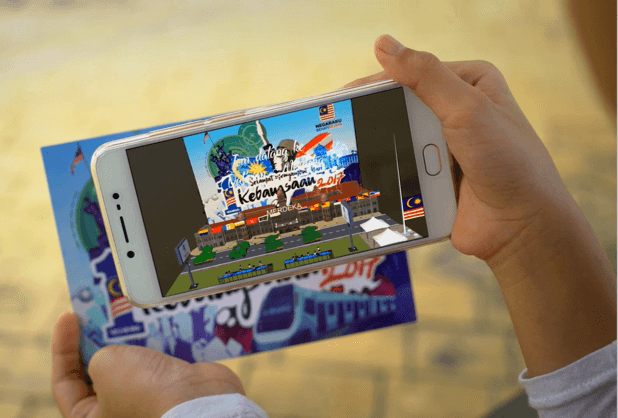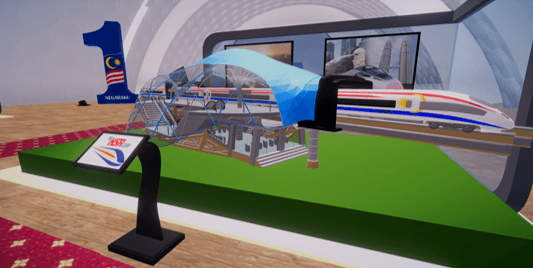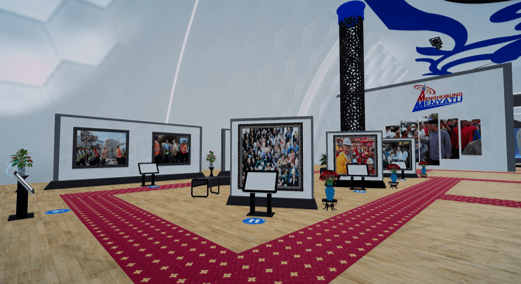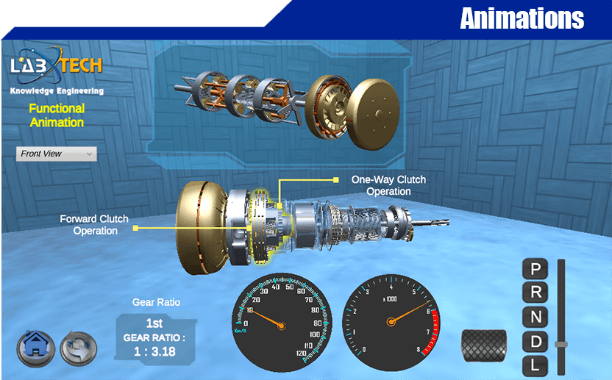 VIRTUAL TVET PROJECT IN COLLOBORATION WITH LABTECH
partnership with Labtech, Spark Capital Development Berhad proudly presents our Virtual TVET program - a cutting-edge approach to Technical and Vocational Education and Training. This state-of-the-art system combines immersive 3D content, real-life simulations, and a comprehensive Learning Management System (LMS) to provide an unparalleled learning experience for TVET students. Embracing the future of technical education, our Virtual TVET program is more than a learning platform; it's a gateway to success in the technical and vocational fields. Through interactive 3D content, lifelike simulations, and a versatile LMS, we empower students to explore, learn, and excel.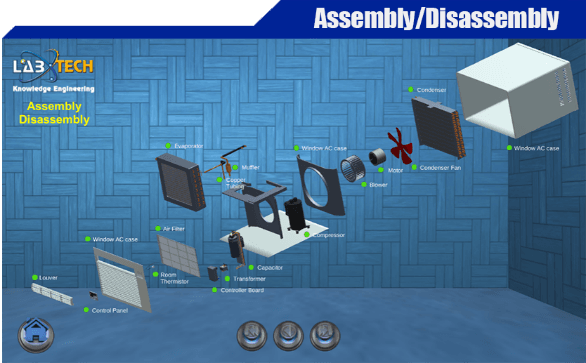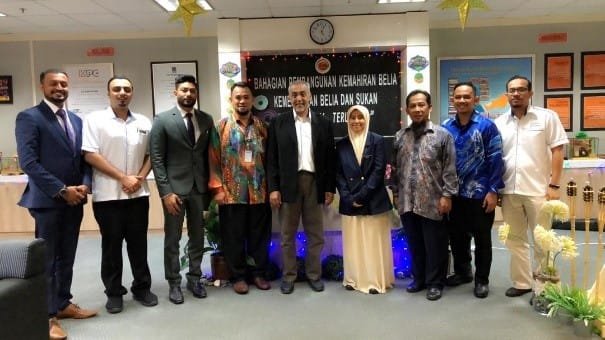 AEIOU FINANCIAL LITERACY NATIONWIDE PROGRAM WITH ALLIANCE BANK
This is the first and only financial literacy comic drawing and e-game competition in Malaysia for school children aged 9 to 12 years old nationwide. The challenge aims to instil smart financial habits in children through a fun learning experience. In a unique collaboration with Alliance Bank, Spark Capital Development Berhad has proudly brought the AEIOU Financial Comic Strip & E-Game Competition to life for six remarkable seasons. This initiative represents an innovative approach to financial education, merging creativity, entertainment, and valuable financial lessons.
Embracing creativity and innovation, the AEIOU initiative demonstrates the power of non-traditional education. Through comic strips and gaming, we've made financial literacy not just accessible but enjoyable. Our partnership with Alliance Bank has solidified the success and reach of the program, reflecting our shared commitment to community education and engagement.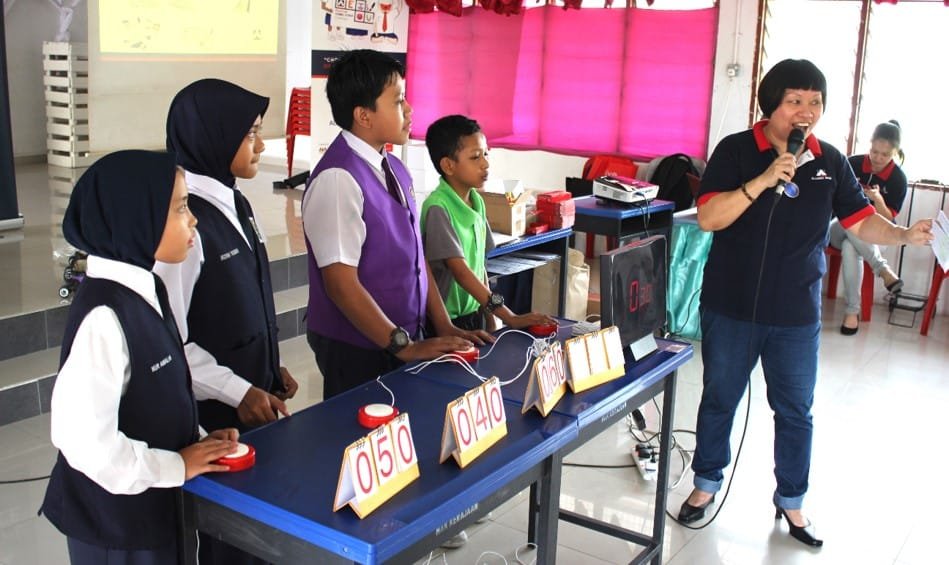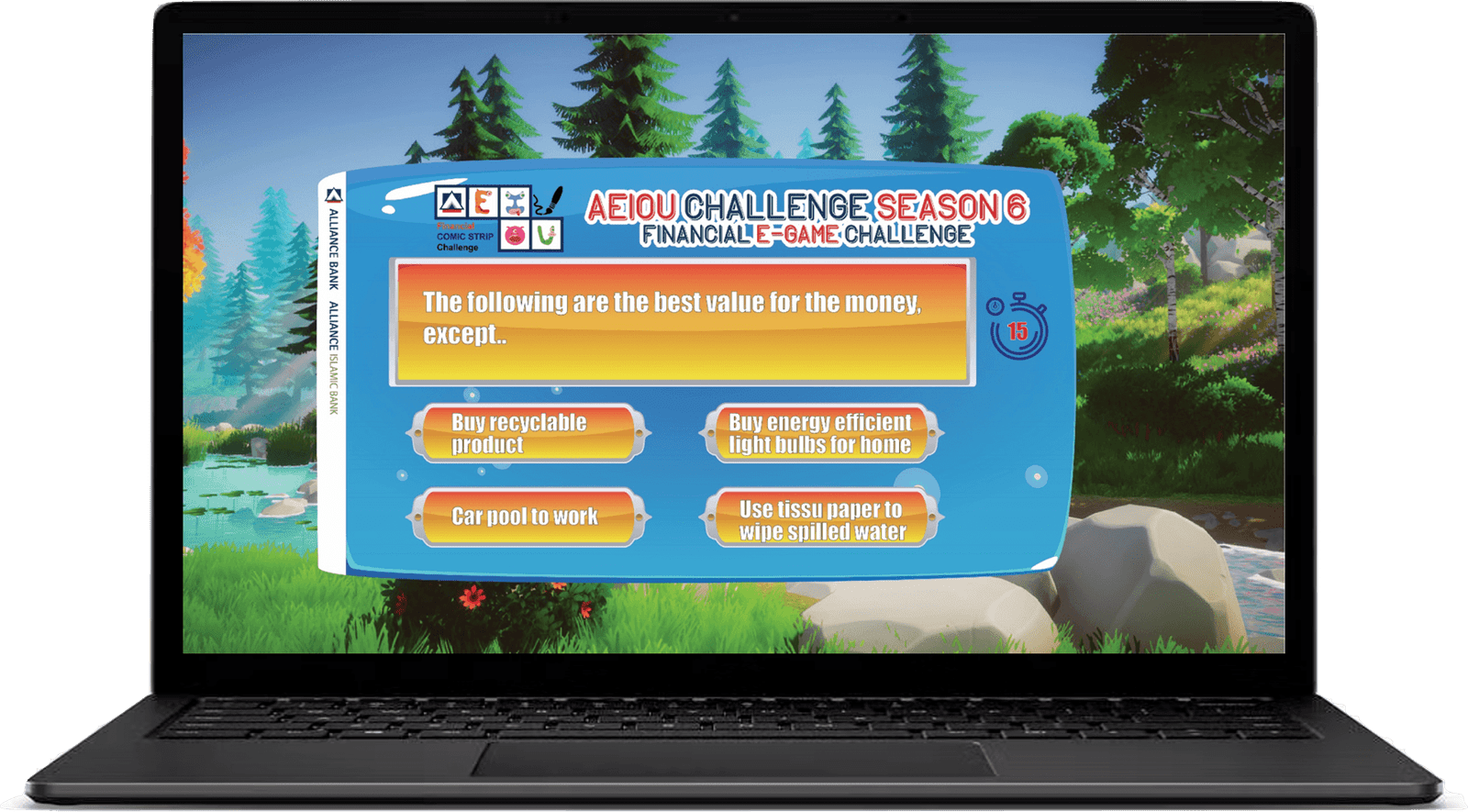 DIGITAL STEM
At Spark Capital Development Berhad, we take pride in our Digital STEM (Science, Technology, Engineering, Mathematics) Program, a pioneering initiative that has reached more than 180 TVET (Technical and Vocational Education and Training) Educators and Youths across various educational institutions. Our collaboration with IKBN & IKTBN, JTM of MOHR, schools, and other prominent clients has elevated this program, transforming the way STEM is taught and understood.
The cornerstone of our Digital STEM program is our proprietary and award-winning MyFlowlogic software. This innovative tool offers interactive and engaging learning experiences, blending concepts with practical applications. It's a technology-driven approach to STEM that resonates with modern learners. Our Digital STEM Program represents a milestone in education, bridging traditional boundaries and fostering a new era of learning. We're proud of our collaboration with distinguished clients, and our collective efforts have ignited a passion for STEM in educators and youths alike. Through creativity, innovation, and the power of MyFlowlogic software, we have embarked on a journey that transcends mere education. Together, we've cultivated minds, nurtured talents, and laid the foundation for a future where STEM is not just a subject but a way of thinking.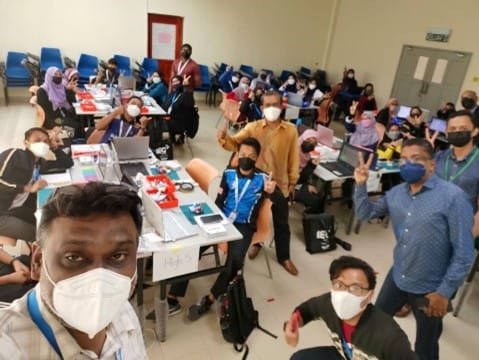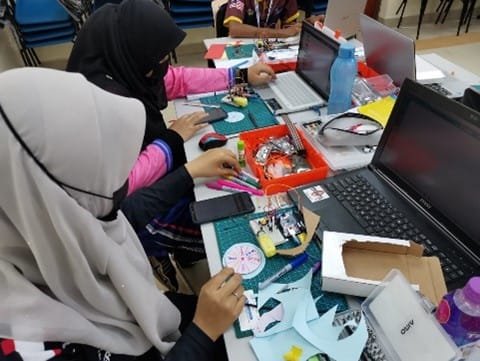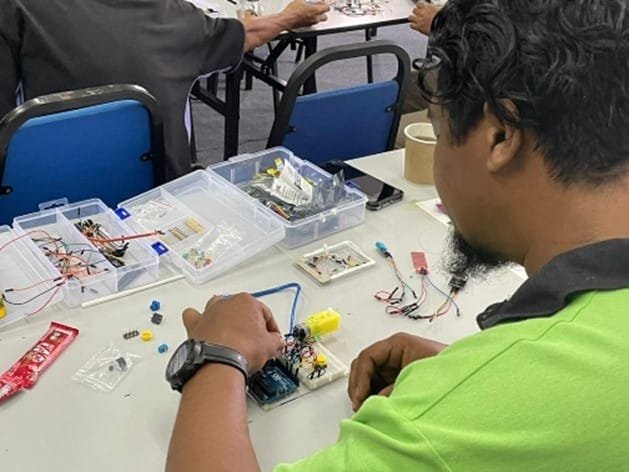 SMART AGROW
The Smart Agro Past Program is a robust initiative aimed at nurturing agro-innovation and digital literacy. Through a progressive five-phase learning approach, it equips participants with skills and practical insights to thrive in the modern agro-industry. Whether in terms of understanding complex sensor technologies, building smart farm models, or leveraging digital marketing, this program presents a comprehensive educational journey from soil to sale. It's not just about farming; it's about building the future of agriculture, one Smart Green House at a time.
Our comprehensive Smart Agro Program is designed to empower participants with essential skills and insights to shape the future of smart farming and gardening. Participants will: - Understand the principles of Smart farming and gardening, and the Fertigation system process.
- Design, Develop & Integrate controllers that combine Digital and Analog field devices.
- Explore Smart Farm/Garden Sensor Technology and Functionalities.
- Integrate various sensors (PH, EC, SOIL, TURBITY) for data visualization and analytics.
- Create Computerized/Embedded automation control systems for autonomous Fertigation operation.
- Utilize Open-source IoT platforms to analyze and visualize data.
- Build Real-world Farm/Garden Models with IoT capabilities.
- Implement Cloud computing for centralized monitoring via mobile devices.
- Enhance Creativity, Problem Solving, and Computational Thinking.
- Invent new solutions to assist existing farmers and set up Smart Green Houses to generate income.